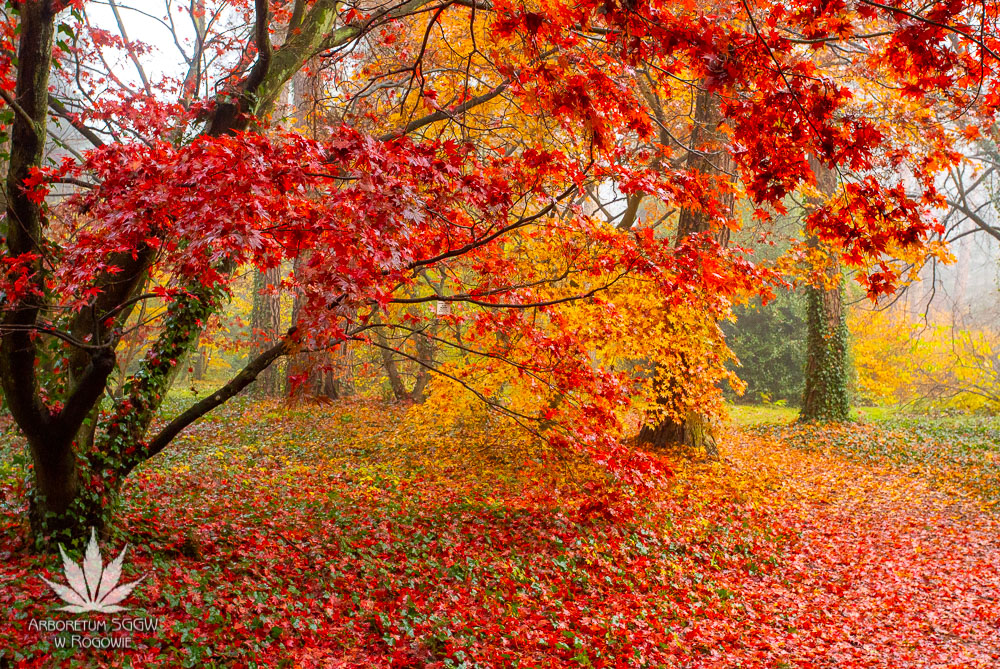 Przełom października i listopada
Sporo liści wisi wciąż na drzewach, tworząc z opadłymi malowniczą scenerię. Całości dopełniają w pełni dojrzałe owoce irg, trzmielin, dereni, kalin i pięknotek. Kwitnie heptakodium, franklinia amerykańska, zawilce mieszańcowe i jesienne krokusy.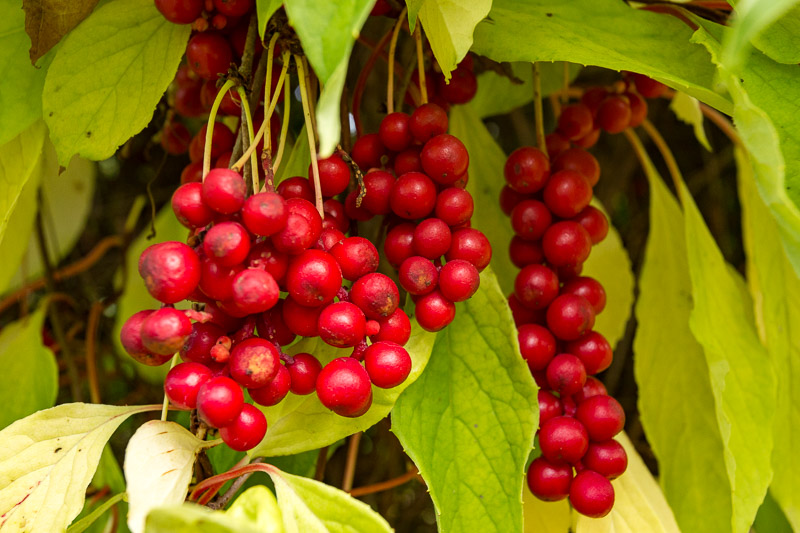 Godziny otwarcia Ogrodu w długi weekend:
piątek 11.11 - od 10 do 16
sobota 12.11 - od 10 do 16
niedziela 13.11 - od 10 do 16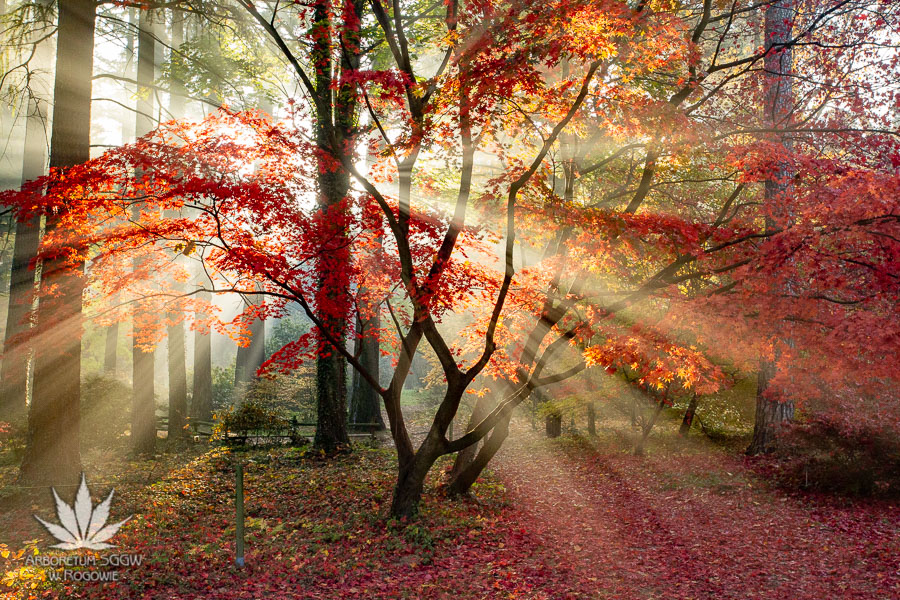 23 paźdzernika zapraszamy na kolejną edycję Spaceru po czerwonym dywanie!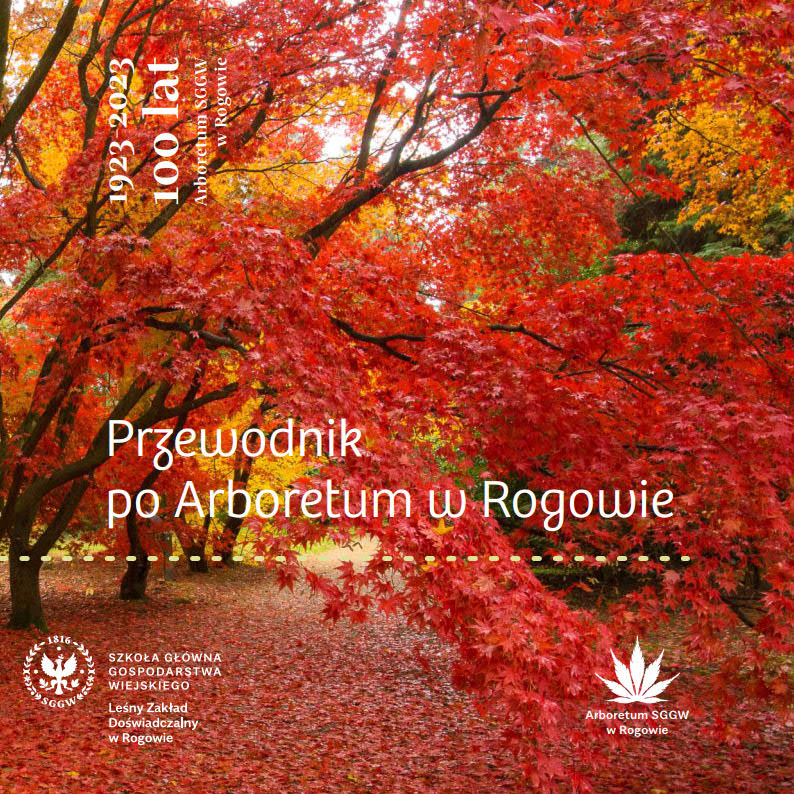 Mamy nowy przewodnik!
Arboretum można zwiedzać z papierową wersją przewodnika, w którym znajdą Państwo ogólne informacje o Ogrodzie, a także opisy ciekawych roślin, które warto zobaczyc podczas spaceru.
As part of Warsaw University of Life Sciences, the Arboretum goes by the full name of Arboretum SGGW and is one of the largest botanical gardens of its kind in Poland. Organisationally, it reports to the Rogów Forestry Experimental Station, which also includes the Nature and Forestry Education Centre, the Rogów Forestry Inspectorate. Located in a thinned-out area of forest, it has the character of a forest park. With one of the most abundant and fascinating collections of trees and shrubs in Central and Eastern Europe, it is completed with experimental forestry plots containing foreign species of forest trees and an alpine garden, a favourite with many of our visitors.
Rogów Forestry Experimental Station
Arboretum
ul. Leśna 5b
95-063 Rogów
tel.: +48 46 874 81 36